How To Prepare
Make The Most of Your
Design Studio Visits.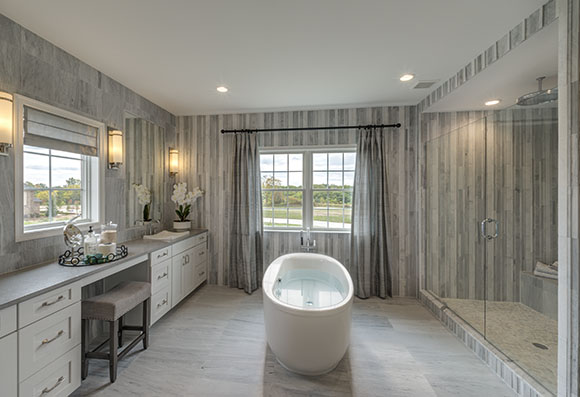 Tour Our Decorated Model Homes
Our professionally decorated model homes are available around the country and showcase many of the design options available in our Design Studios. A tour of a model home is a great way to start your personal design process. By walking through our fully decorated model homes, you'll have a better sense of the selections you're about to make.
Gather samples and inspiration
Photographs, books, Pinterest, magazines, throw pillows, and fabric samples can all be useful in your selection process. Start gathering these ideas and bring anything that will aid your creative process to your Design Studio selection appointment.